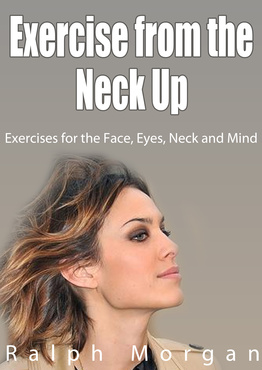 "For bodily exercise profiteth little; but godliness is profitable
unto all things, having promise of the life that now is, and of that
which is to come." (I Timothy 4:8 KJV)
I started "Exercising my Facial Muscles" about 5 years ago in the morning while looking in the mirror.  My wife use to make fun of me and told me I was wasting my time.  But I kept on anyway and started experimenting with different techniques, to see what actually benefited me the most.
I came up with a few techniques that have benefited me and may benefit others.  Women and Men alike spend millions of dollars daily on cosmetics to improve those facial problems, including costly surgeries, injections, etc.  We offer natural remedies that helps firm the face, improves bags under the eyes and helps tighten the neck and chin area. Each is a step-by-step process in order for you to get the best results.
The program will include neck muscle exercises, facial exercises, exercises for the jaw, exercises for the eyes and under the eyes, exercises for the chin, toning face exercises, tightening sagging skin on the face, neck, and under the chin, total firming of the whole face, neck and many more toning techniques to make you look years younger.
In addition to all the exercises to improve your face and neck, I have added "Exercises to Improve you Mind" from both a practical and spiritual way. This 36 page booklet can be downloaded (A $40.00 value) to you for $10.00. You must provide your name and email address, to where you want it downloaded to. In order to get it immediately. If you have any questions, you can reach me at 248-322-9748 or email me at [email protected]  Thank You!!